News


---
Registrations for the fall programs are now open
Our fall classes start on Sept. 5th, 2023.
To view more details and to register please see
'studio programs'
tab
---
Summer camps 2023
We have completed the first four weeks of summer camps.
There is one more session of summer camps planned for Aug. 21-25.
To view more details and to register please see
'summer camps'
tab
---
29-Jan-2023: The Final of WOSP charity in Mississauga
We have sponsored and participated in the Final of WOSP, a charity organization
supporting seriously ill people, and hospitals in Poland.
The kids and kids-at-heart created a fantastic large canvas painting
which was auctioned off for $400 plus $200+ in supporting collections.
Congratulations to all artists and supporters!
---
iCreate images on Clarkson Village banners
Our fantastic child atrists' art works are now displayed on the Clarkson Village banners along Lakeshore Rd W.
We are preparing images for new sets of banners for the spring and fall of 2023.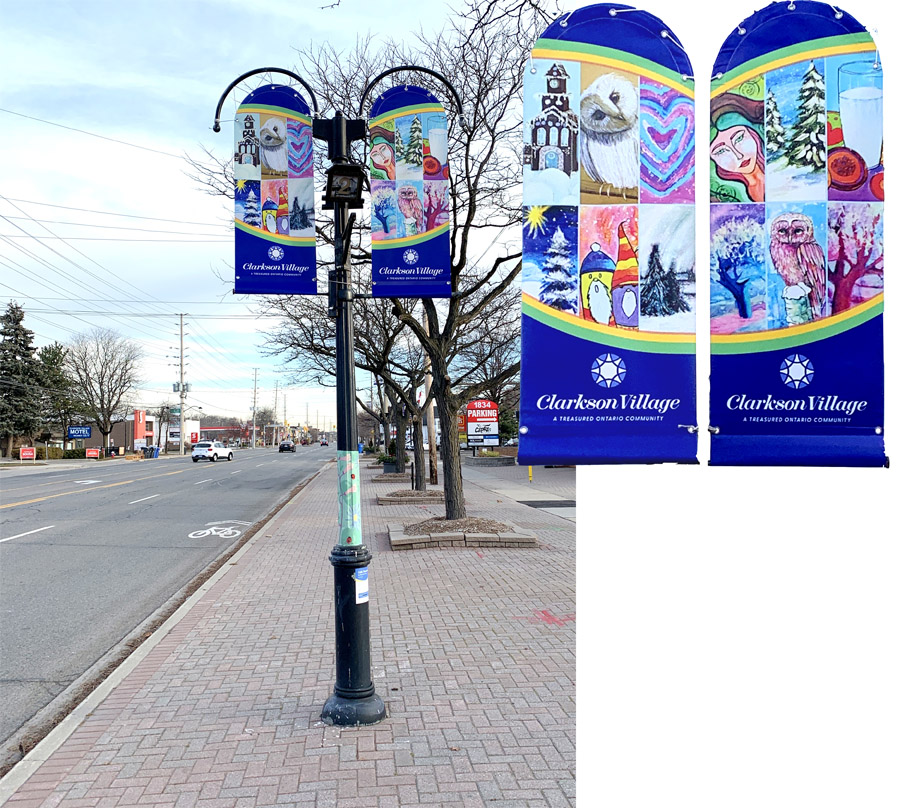 ---